Select the power source to adapt to your CNC Cutting machine
We can help you choose the right plasma power unit for your industrial needs.
Plasma Power Source for Cutting Systems is your number one destination for the highest-quality, top-rated plasma power supplies on the market today. With plasma cutting supplies  like Hypertherm, Thermal Dynamics and Lincoln Electric, you can ensure your plasma cutting machine or CNC Retroffited Cutter with our CAM Software is suited for your needed applications.
Weather you're a professional  or a hobbyist, we've got the best supply of High Definition and Air plasma cutter systems available. We are offering affordable plasma cutters that provide first-rate performance. ServoMecanik's MasterGraph Cutting Systems is a trusted name and reliable source for mining, metalworking, construction, and more. View our entire selection of plasma power supplies today or Call Us to determine and find the right one suited for your industrial needs.
HYPERTHERM PLASMA POWER SOURCE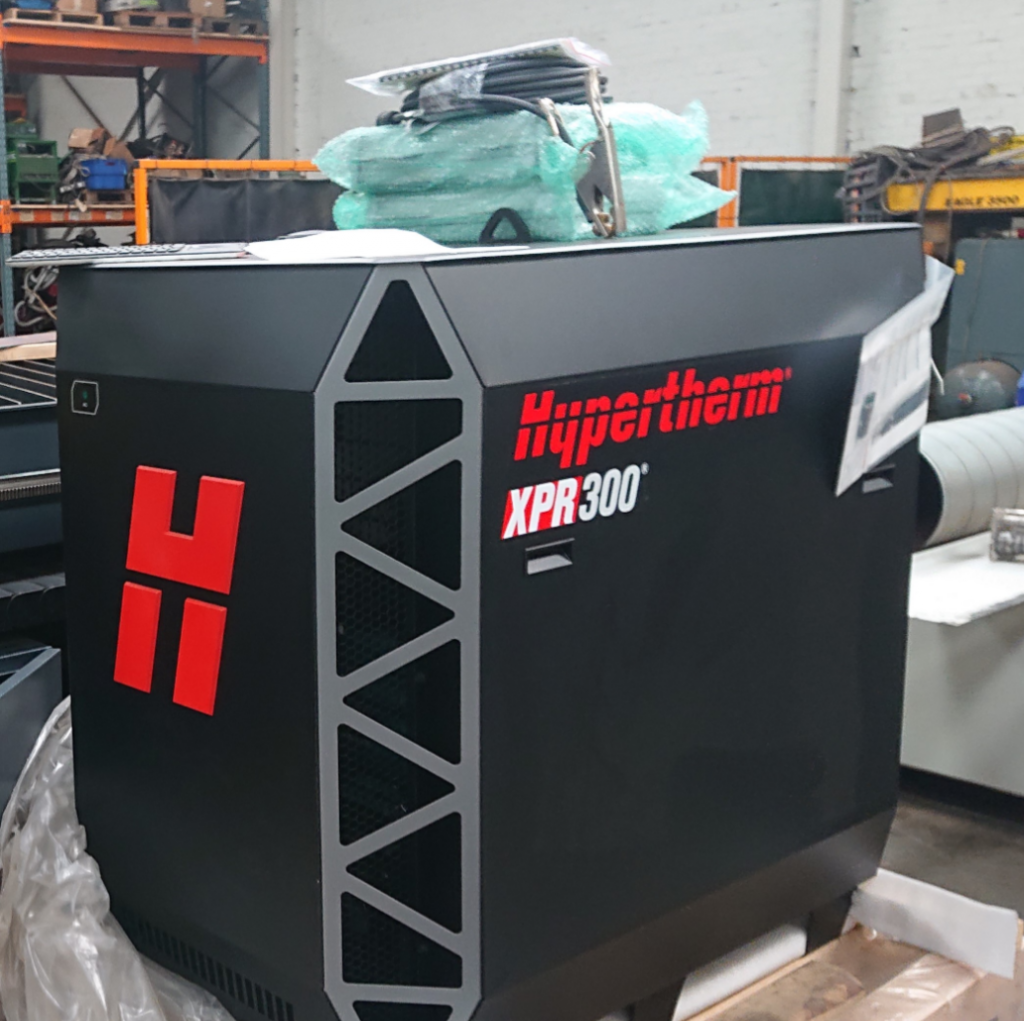 High Definition XPR300 series
HyperTherm High Definiton XPR300 ™ represents the most significant advancement in mechanized tube cuttingtechnology.This next- generation system redefines what tube can do by expanding its capabilities and capabilities in ways noway before possible. The XPR300 increases cutting pets, greatly increases productivity and reduces operating costs with unmatchedX-Definition ® cut quality on mild sword, pristine sword and aluminum. New stoner-friendly features and specialized system advancements make the XPR300 easy to operate with minimum driver intervention, icing optimum performance and unmatched trustability. XPR is finagled to deliver the loftiest quality cuts and optimal system performance automatically.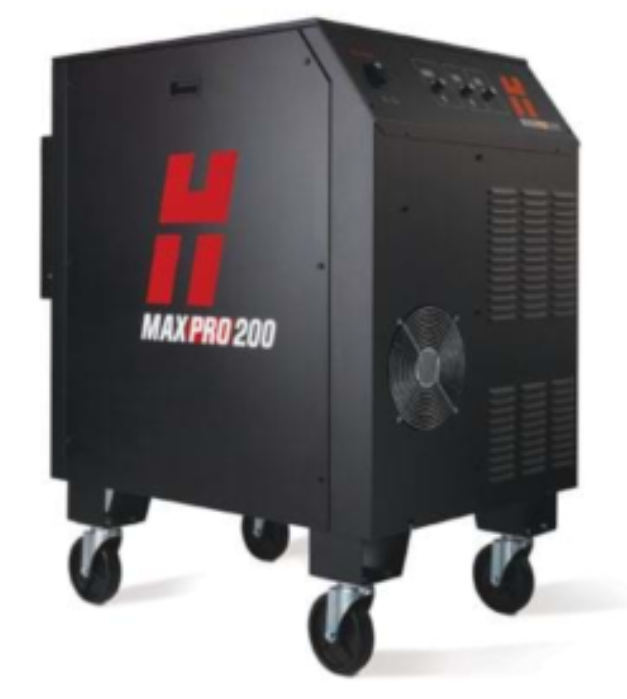 ServoMecanik is  a global  provider of industry leader Hypertherm Plasma cutting units. We offer a wide range of Hypertherm plasma cutting machines as part of our commitment to be a trusted supplier of plasma and oxygen cutting solutions. Whether you are a hobbyist or a professional, ServoMecanik has a Hypertherm machine for you. Check out popular products like the Hypertherm POWERMAX 125 air plasma system or the MAXPRO 200 conventional plasma system. Browse the sections above to find the Hypertherm plasma torch you're looking for at Cutting Systems.
MaxPro Plasma Power Source
ServoMecanik can also offer HyPerformance plasma units that can cut thin parts with superior quality and consistency, eliminating the cost of secondary operations. The HPR130XD, HPR260XD, HPR400XD and HPR800XD are based on Hypertherm's HyDefinition technologies and provide more consistent cut quality over a longer period of time. HyPerformance Plasma combines this consistency with fast cutting speeds and quick changeovers to maximize productivity and improve profitability.
High Definition HPR Series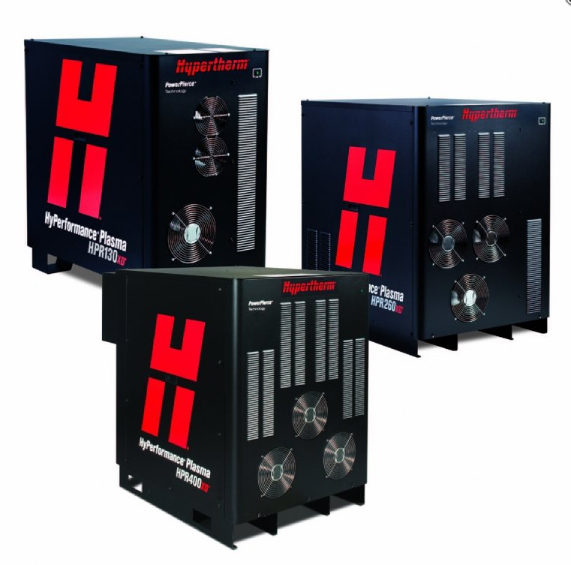 ServoMecanik is can also supply the Hypertherm Plasma cutting units Powermax125® plasma system on your new cutting machine. This plasma power source provides air plasma with maximum power and performance to quickly cut through thick metal. Able to perform the most difficult cutting and gouging jobs in the shortest amount of time This system offers 100% duty cycle, 25mm (1 inch) mechanized piercing capability and high speed metal removal by gouging. It also offers the latest innovations such as: B. Smart Sense™ technology that automatically adjusts gas pressure. Eleven Duramax® Hyamp™ torch styles offer versatility for manual cutting, portable automation, X-Y table cutting, extended reach cutting, and robotic cutting and gouging.
PowerMax Plasma Power Source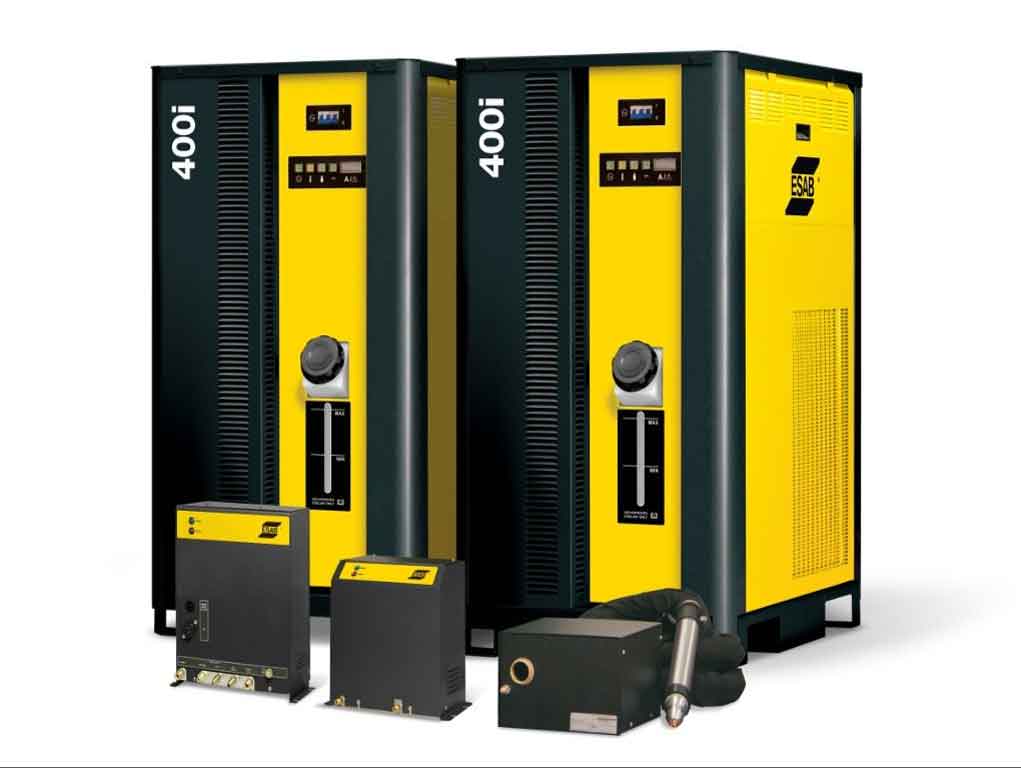 ESAB's next-generation iSeries technology increases the flexibility and reliability of precision plasma cutting. Superior performance on mild steel and non-ferrous metals matches or exceeds other systems in its class. Designed to grow with your business, upgrade your system in minutes. iSeries systems use StepUp™ modular power delivery technology that simplifies unit upgrades, so you always have the right amount of power for your current and future applications. Up to 800 A in stainless steel and aluminum. 
iSeries Plasma Power Source
ServoMecanik can also provide ESAB  A-Series 
based on an industrial system proven platform.
The A-series offers standard features meets the
needs of many automated applications.
With all the benefits of 1 Torch and the proven
reliability, the Mechanized  CutMaster A120 
as shown on the right delivers the best
productivity, accuracy and performance
– All units have 80% duty cycle
– Single phase 208/230V 
– Superior cut quality up to 120A
 – Lightweight and compact 
 – Durable in toughest environ.
CutMaster Plasma Power Source series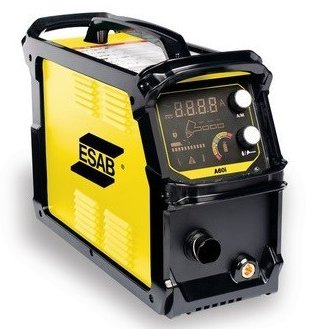 LINCOLN ELECTRIC PLASMA POWER SOURCE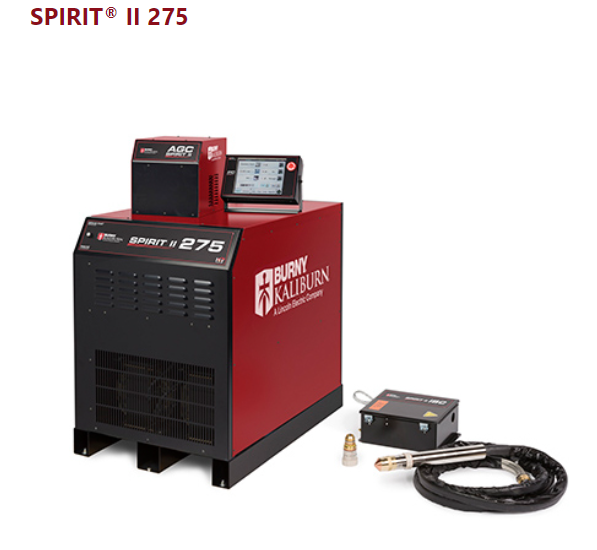 The Spirit II 275 Plasma Cutter is a 275 amp HE FineLine™ high Definition, full-featured plasma cutting and marking system with fully automatic or manual process control. Can drill most metals up to 1.25″. 32mm thickness, 65mm maximum capacity. Equipped with FineLine™ high-definition plasma cutting technology, the Spirit® II Series plasma cutting power supplies deliver the highest cut quality in the industry. A patented process, torch, and consumables design combine to ensure precise gas flow and consistent geometry in the plasma arc. Uses up to 70% less plasma gas than the competition for superior cutting and druss-free capabilities. Automatic setting of process parameters makes it very easy to use.  The Spirit II 275 sets a true standard for precision plasma cutting.
Spirit II 275 Plasma Power Source
High Definition plasma 170HD and 300HD
Lincoln Electric FineLine series are High Definiton Plasma source which will perform high productivity on your automated plasma cutter. Whether the material is flat plate, structural beam or pipe, the FineLine High Definition plasma cutting power source 170HD and 300HD provides excellent cut quality. To stay ahead of the competition, you need quality cuts, fast production speeds and low initial costs. Requires a Lincoln Electric FineLine plasma cutting system. Combining a FineLine plasma cutting system with our MasterGraph High resolution machine gives you a complete solution for industrial plasma cutting from one source. The 170HD and 300HD power source designed and built by Lincoln Electric provide an ideal solution for users who require the highest quality edge with the cost advantages of a plasma cutter.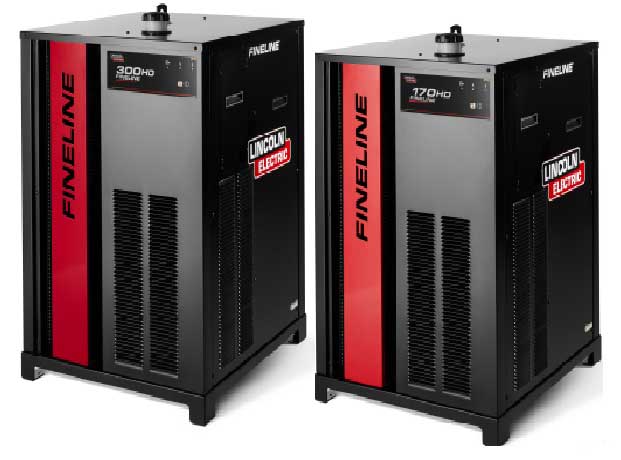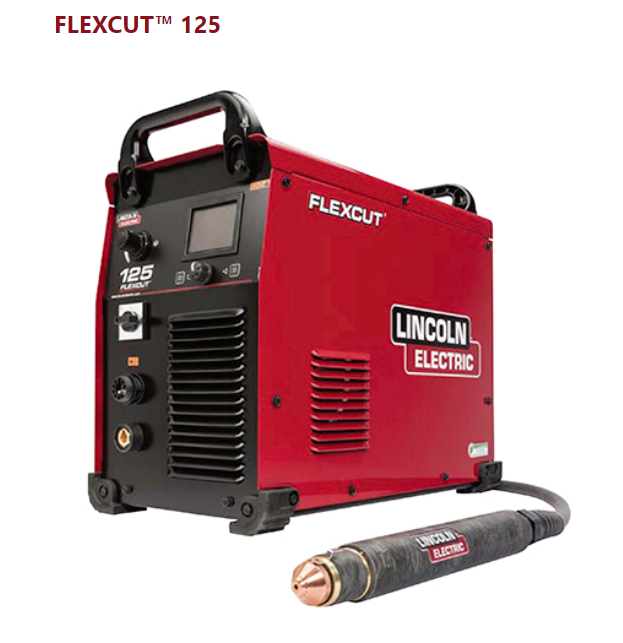 The Lincoln Electric's FlexCut 125 plasma cutter is the industry's first air he plasma cutter with plasma marking. This feature alone eliminates the need to purchase an additional $2,000 plate marking accessory. Users can mark metal parts with part numbers or bend lines to streamline communication between all departments. From plasma cutting to plasma marking, everything can be done at the push of a button on the plasma cutter. The patented FlexCut consumable design lasts up to 3x longer than the competition and is 45% cheaper than the competition. The FlexCut 125 is the most economical choice for companies looking to maximize their return on investment. 
FlexCut 125 plasma cutter