CNC Plasma Cutting Machine for Every type of Business
Choose the machine that fits your needs
CNC Plasma-Cutting machine
Our MasterGraph is a CNC plasma Cutting Machine can be configurate for Every type of Business. The MasterGraph features our ServoTouch Motion Control with a graphical interface specially design for CNC oxy-fuel or Plasma and Waterjet. With different material types and thickness requirements our MasterGraph easily accommodates by changing the power source and is delivered with any plasma power source ranging from 80A to 800 amp.
CNC Plasma-Cutter | Retrofitting Plasma | Waterjet-Cutter | Brake-Press | ServoCAM
MasterGraph CNC Plasma Cutting Machine 5 x 10
The unique heavy-duty and dual gantry design of our MasterGraph offers multi-torch cutting for years of trouble free service. The rugged, heavy-duty frame and rail system is equipped with rack and pinion. It is also driven by servo-motors to enhance smooth, accurate positioning on both axis. All our CNC Cutting machine is equiped with a ServoTouch motion controller which gives the operator the ability to draw and nest any shape without prior knowledge of CAD software.
Plasma Cutting Machine Standard Features
Key Features
ServoTouch motion control unit
Servo-motors, rack & pinion on both axis
Motorized torch lifter Multi-process tools
Up to 800 Amps plasma unit (optional)
Up to 3 plasma torches (optional )
Initial Height Sensor controls torch height
Automatic pierce height adjustment
Dynamic Height Control of torch while cutting
Dual-Servo Motor for more accuracy (optional)
Width from 4 up to 10 feet of effective cut area
Length 8 up to 60 feet of effective cut area.
MasterGraph Plasma Cutter 10 x 24
The mechanics of these tables are designed to withstand harsh workshop environments and long working hours. 3 plasma mechanized torches and 3 oxy-fuel torches can be added on our 10 foot wide Plasma Cutters. Package will include IHS and dynamic HC on all Plasma Torches. Fabricators in every industry can rely on this machine to cut precision metal parts every day. Our visual touchscreen ServoTouch controllers is designed to be easy and intuitive to use and is easily adjust  torch height while cutting.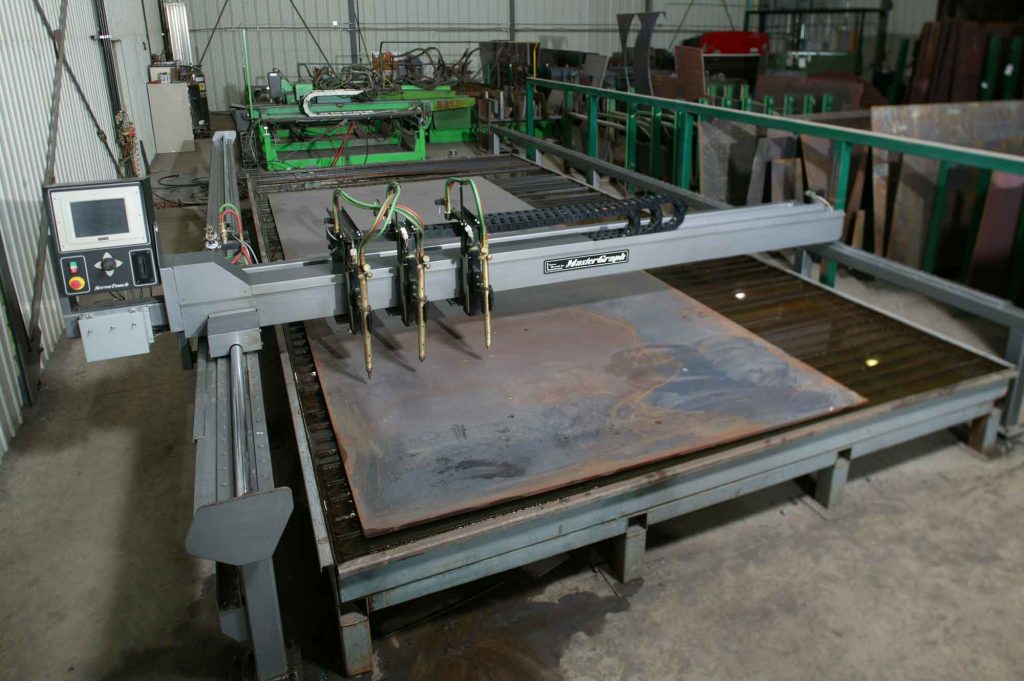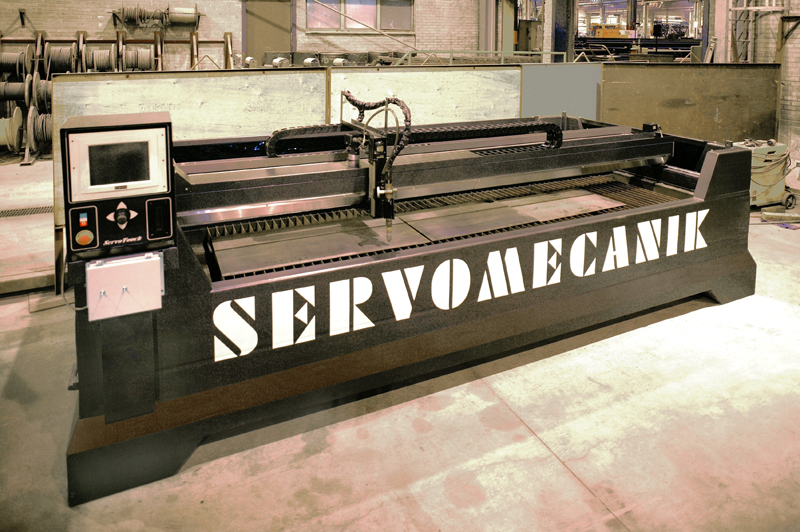 High Definition plasma cutting is done with our high precision CNC cutting machine. Our precision motion system lets you produce clean, precise and repeatable cuts with less edge rounding and less bevel, Improved angularity, reduced waste, increased consumable life. Our high precision CNC cutting machine is the perfect match with a high definition plasma. High-speed engraver marking or integrated fine plasma marking are both available with our high precision cutting system. This allows you to quickly and easily produce part numbers, bend lines or assembly markings. For more information on our best plasma cutting machine, call us or fill out the contact form.
High Definition Plasma 5 x 10